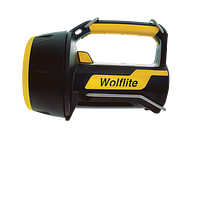 Handlamps, torches and headtorches.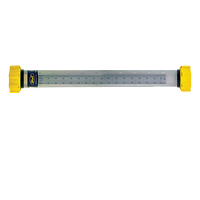 Luminaires, floodlites, tank lighting kits, handheld leadlamps, worklites, airlamps and warning lamps.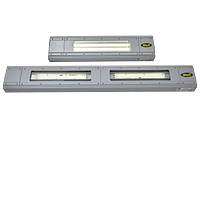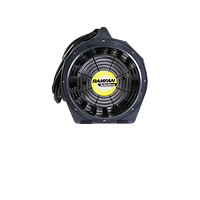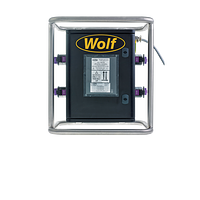 Transformers, splitter boxes, cable reels and extension cables.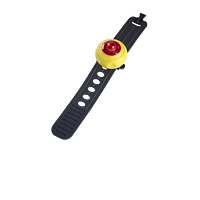 Lighting the way for over a century
When you need clear vision in explosive atmospheres, Wolf safety ATEX lights are bold, bright and unfailing. For over a century, Wolf has manufactured safety lighting to illuminate the world's most hazardous and hostile working environments.
Where there's an explosion risk, Wolf is number one. With British manufacture, design and innovation at its heart, every Wolf torch and light is ATEX certified – giving you total confidence when lives depend on it. People are the driving force behind Wolf, supporting customers for life with uncompromising standards of service and support.

Explore Our Product Range
Wolf Safety is the market leading ATEX lighting manufacturer and produces the widest range of ATEX and IECEx certified Portable and Temporary Hazardous Location lighting for safe use in potentially explosive atmospheres worldwide.
Our Ex Portable Lighting Range of ATEX lighting includes ATEX Zone 0, 1, 2 explosion protected handheld straight and right-angled torches, headtorches and handlamps, including the renowned Wolflite handlamp, with bulb and LED versions for use with either primary cell or rechargeable batteries and chargers. All products are ATEX certified for safe use in hazardous areas.
Our Ex Temporary Lighting Range of hazardous area lighting includes explosion protected mains and low voltage temporary LED Luminaires and Floodlights, tank lighting kits, handheld leadlamps, battery operated LED worklights and compressed air operated pneumatic lamps.
Our Temporary products are powered by a wide range of Ex Power Distribution Units, comprising of Transformers, Splitter Boxes, Extension Cables and Cable Reels to expand the safety and usability of the Wolf Temporary range.
Our new Ex Installed Lighting Range includes linear luminaires, floodlights, highbay lights and bulkheads. Emergency versions with back-up battery supply are available, all are Zones 1 and 21 hazardous area certified, and suitable for indoor or outdoor use.
Wolf is also the UK Exclusive distributor of market leading Ramfan™ workplace Ex Fans and Ventilators for use in potentially explosive atmospheres, offering ATEX and IECEX certified 20cm, 30cm and 40cm HV/LV Ventilators, as well as Venturi Cones.
What's New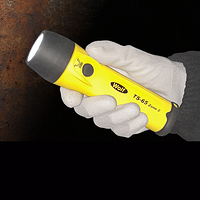 Building on the tremendous success of the TR-65 and TR-60, we're delighted to announce additions to the compact safety torch range with the launch of 2 new straight bodied ATEX Compact Safety LED torches – the TS-65 and TS-60 – which are ideal for use in the most demanding Hazardous Areas and are now available from stock.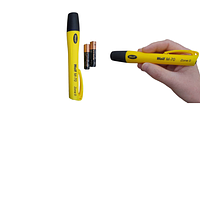 New M-70 Highest Rated for Dust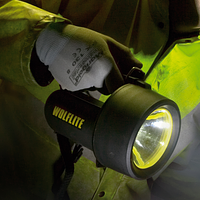 Dramatic performance updates have been achieved following recent upgrades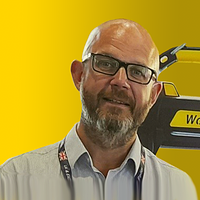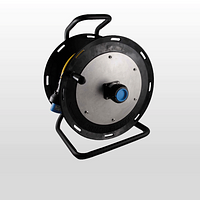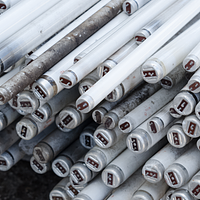 Wolf's LED Lighting is the Ideal replacement for Discontinued Fluorescent Lighting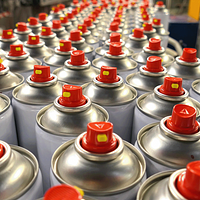 Using Wolf ATEX safety lights can help keep keep aerosol environments safe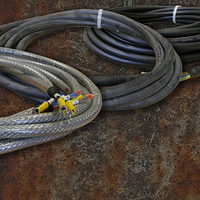 Choosing cables for use with temporary lighting for safe use in potentially explosive atmospheres
TRY OUR FREE LIGHTING DESIGN SERVICE!
Wolf offers a lighting design service which can provide a selection of customised solutions to ensure optimal lighting levels, mitigate potential hazards, be more energy efficient and save costs!
See here for more information.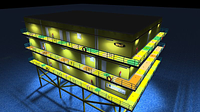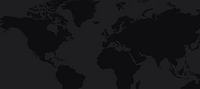 Find a distributor
Wolf safety has a well-developed network of experienced Distributors around the world
Got a question?
Want to learn more? Just contact us and we'll be more than happy to help!